Genealogy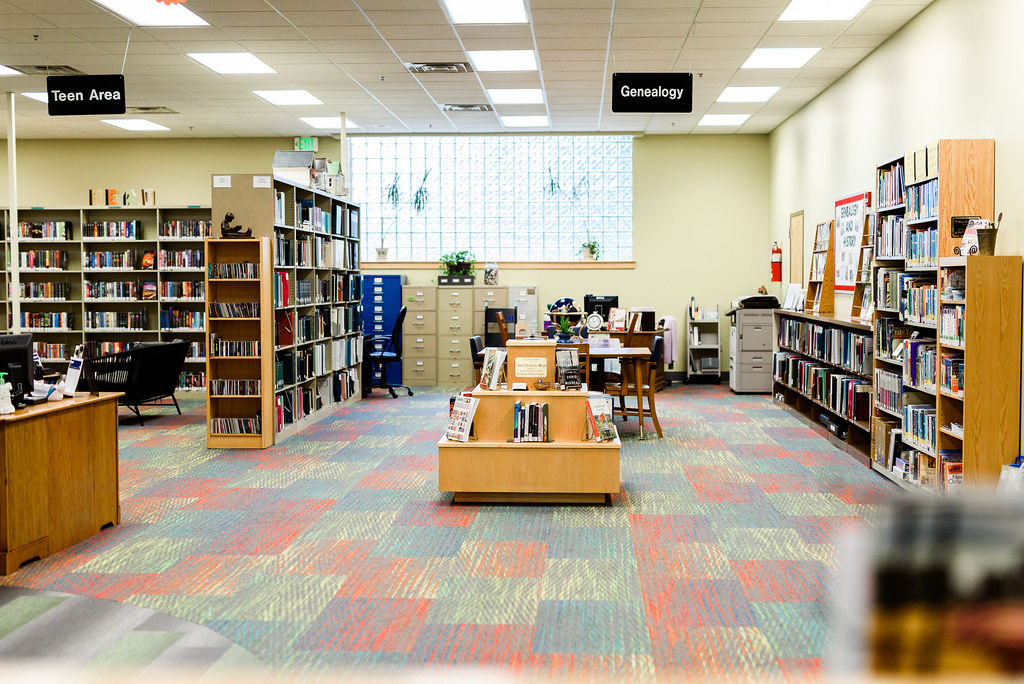 GCPL's Genealogist is not available on Tuesdays. For assistance, please visit us on Monday, Wednesday, Thursday, or Friday. For inquiries and questions please call (270) 932-0229.
The Green County Public Library has an extensive collection of genealogy material. Some of the collection was compiled and donated by individuals doing their own family research and some were published works purchased by the library. Other materials were family documents, photos, letters, etc. passed down through the years and many are public record. Everyone is invited to visit the library and search the collection.

Green County newspapers (1895-2006)


Green Co. Genealogical and Historical Society quarterlies (1977-2020)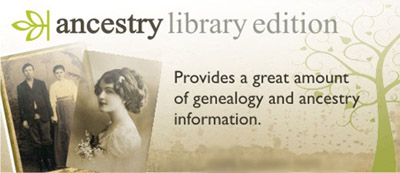 Ancestry Library Edition -
Available at the library
Items for Sale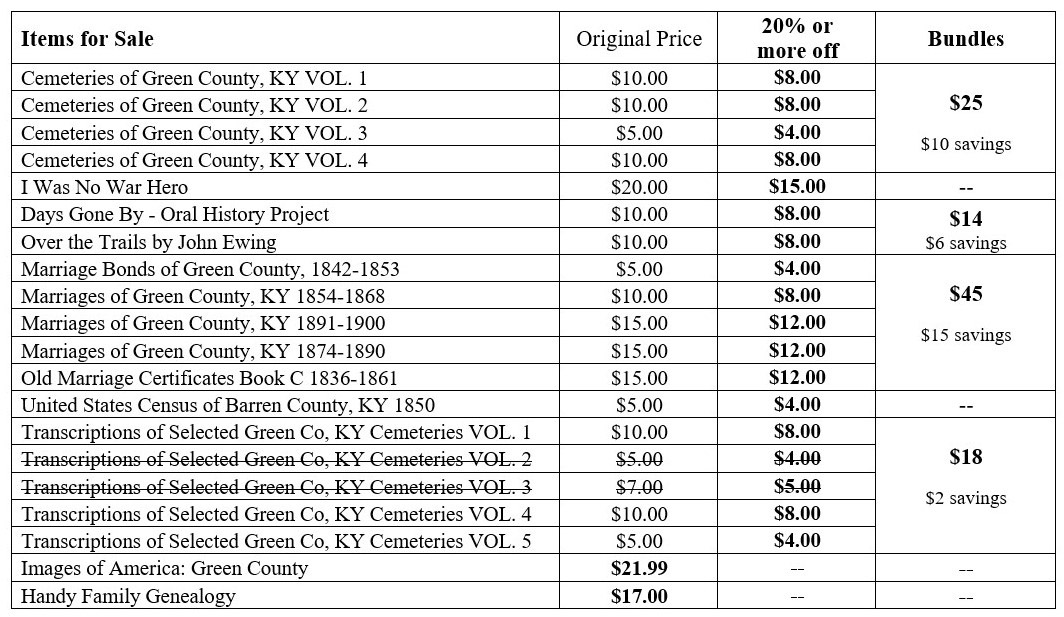 Order from: Green Co. Public Library, 112 West Court St, Greensburg, KY 42743
*** 6% Kentucky Sales tax on all books
*** Please include $2.00 per book for shipping and handling
Records on Microfilm
Greensburg Record Herald - 1895-June 2006
Kentucky Death Certificates - Copies of Death Certificates, 1911-1965 now available
Census Records - First of the US including Rhode Island, South Carolina, Vermont, & Virginia
Federal census of Kentucky dating back to 1810
KY Tax Lists - Lists from Green Co. dating back to 1795 & some from Adair, Barren, Hart, & Lincoln
Deeds - Green County 1793-1888 with index
Marriages - Adair, Barren, Green, Lincoln, Madison, Meltcalf, Nelson, Taylor, Shelby, Washington
Wills - from Green and surrounding counties
Circuit Court Order Books - 1794-1883
Vital Statistics - from Green and surrounding counties
Items of Interest
Allen's History of Kentucky
Genealogies of Virginia Families 12 VOL.
Green County, Kentucky in the World War 1917-1919
Historic Architecture of Green County, Kentucky
Green County Review quarterly 1977-present
Green County Journal quarterly 2004-present
Draper Collection of Manuscripts 6 VOL.
Kentucky Bible Records 6 VOL.
New England Marriages Prior to 1700
Nicholas McCubbin, his ancestors and his descendants
1850 Kentucky Census indexed
family files - folders in order by last name with information on that family
Genealogy Policy
No genealogy material will be taken out of the library. No exceptions. The library does not assume responsibility for contents of books placed in the library.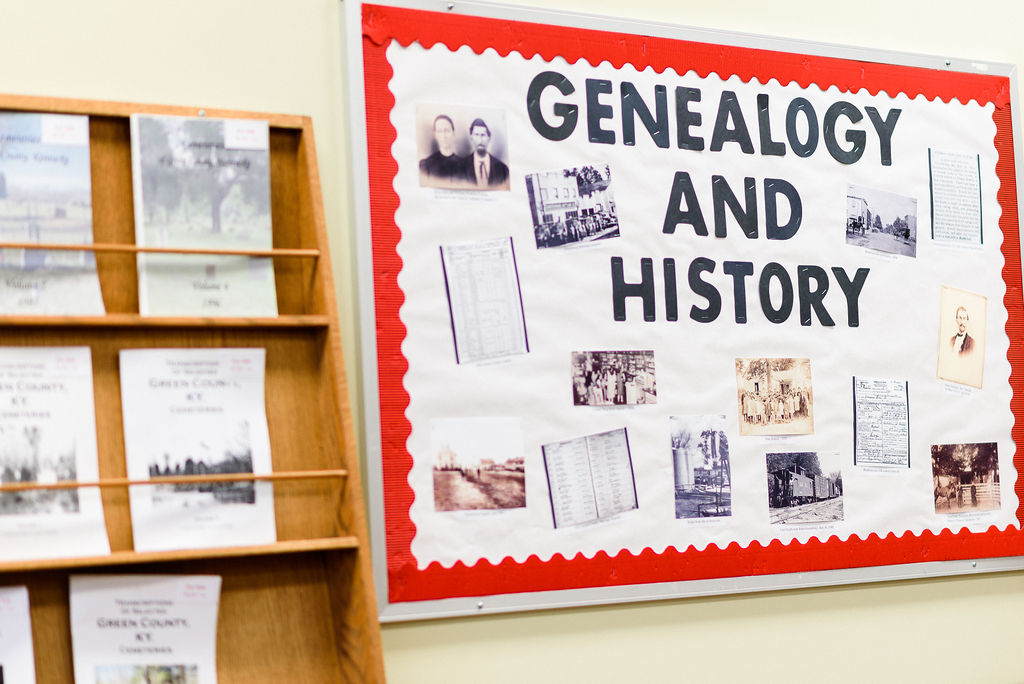 Links
www.familysearch.org - FamilySearch is the largest genealogy organization in the world. Access records and resources at no charge.
www.kyhistory.com - The Kentucky Historical Society. Access oral history and get information on their programs and services. Research their online resources to get many useful links and can even search vital statistics.
http://kdl.kyvl.org/ - Kentucky Digital Library. Access historic newspapers, photos, books, maps, and more.
www.rootsweb.com/~kygcgs/ - Green County Genealogical Society homepage. Get information about becoming a member, events to be held, what books are for sale, and links to other useful sites.